If you look at the
live satellite pictures of Czech Republic
you can see immense Death Ray being focused to a point southwest of Prague. I hope you know what this means.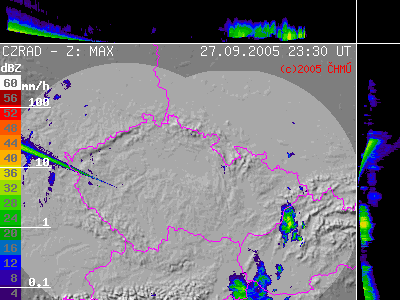 Where is Tom Cruise when we need him?
UPDATE: "Bob" notes that this is not satellite but radar image. Of course that makes the whole thing even more sinister!!!