For my birthday, I went to sushi restaurant with Karolina (who - as you no doubt remember - is my ex-girlfriend for the past 2 months) and I got a very special present from her. Larger-than-life game of Ludo (or Parcheesi or Pachisi or whatever):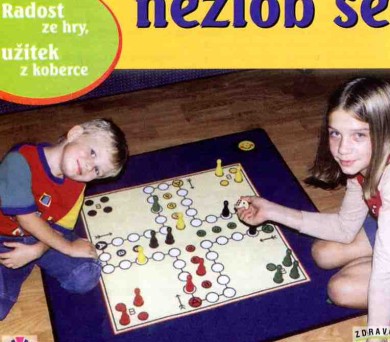 It's strange, but she failed to see the significance of giving your fresh ex the game whose Czech name "Clovece nezlob se" means
"Man, don't be angry"
. What's even stranger, she supposedly bought it for me
in May
- long before we split up! Talk about subconsciousness doing your dirty work for you. If I saw this in a comedy, I'd say it's too far-fetched to even be funny!
By the way, the sushi was great and it seems we like each other more and more every day we don't see each other. :)