First, a short explanation:
I don't believe in "supernatural". I don't believe in God, reincarnation, chakras, psychic energy, all that bullshit. However, I believe in vast powers of human brain, which are, amazingly, mostly untamed (huh, huh). I definitely believe in placebo effect and I have no problems accepting the fact that sincere belief in God can actually improve someone's physical health, for example (and this in no way proves existence of God). In the same way, it's perfectly plausible for someone to
sincerely believe
that he saw God or Four Horsemen or
Flying Spaghetti Monster
. But that does not mean they exist.
I have personal experience with hypnosis, self-hypnosis, Neuro-Linguistic Programming or Lucid Dreaming (by the way,
this stuff
also works and you don't really have to pay for it if you know something about the stuff mentioned before, which you can read about for free). I know this stuff works. By the way (I know you want to know it),
this stuff
is also real (and all the people on the stage are really enjoying it) but you must remember that subjects in stage hypnosis are chosen from the whole audience and you cannot expect an average person to be as suggestive as these people.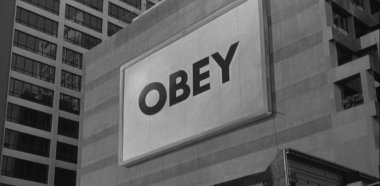 However, all of these things have
nothing to do whatsoever
with anything supernatural. It's all just a question of how your brain works, how it can be manipulated and
how the subjects themselves want to be manipulated
(yes, many people WANT to be manipulated, subconsciously or consciously, and it makes them feel good). Of course everyone's brain is different and the process of consciously altering your (or anybody else's) mental state is too subjective to even be described in words (just remember when you tried to describe your dream to someone and the words just weren't enough). That's why there are no simple "scripts" or "textbooks" to guide you when using this stuff (however, I must stress, it cannot possibly be
dangerous
when you experiment with it, unless the subject [you] is already seriously messed up [i.e. has epilepsy, was raped by his parent etc.]).
The point of all this is that I found
this nice introduction to Lucid Dreaming
which lists some cool methods that beginners can use. Yes, I know it just "sounds stupid" to write down / record your dreams. But you've got nothing to lose and much to gain. The feeling of being in your own "virtual reality", where you can experience anything you wish without any side effects or hangover, is really great and makes me wonder why people use illegal drugs when they could have this for free. Just try it until you have your first Lucid Dreaming experience. And remember, with practice, it gets better and easier!