First of all, a little background: "VyVoleni" is Czech reality TV show in the similar vein as "The Big Brother". It is broadcast on TV Prima. One of the contestants on the show is Petr Krejczy (a.k.a. "Pity"). I don't watch the show very often so I am not quite sure about his sexual orientation but it's no secret he is not exactly straight.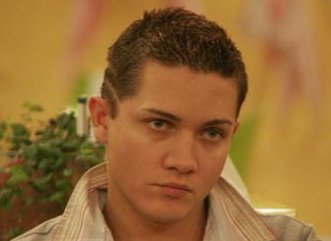 During the recent broadcast, Pity told everyone in the house (and hundreds of thousands of TV viewers) that he had sex with Tom Cruise. To quote him:
"When touring the USA with our travesty show, we ended in small Los Angeles cabaret with almost no audience. After the show ended, I went to the bar where I saw really attractive man. At first, it didn't occur to me he's famous. Only after while did I recognize he is Tom Cruise. We talked for a while and then went to the hotel. I don't have to tell you what happened. In the bed, he is excellent lover and also very romantic. We made beautiful and tender love."
There you have it.
I hope that English-speaking readers of this blog spread the word about this article. I cannot wait for Krejczy, TV Prima and The Czech Republic being sued by The Church of Scientology!