You have probably heard about the wonderful
Grow
online puzzle. Now, from the same warped (Japanese) minds, here comes
Grow RPG
which adds RPG element to the whole thing.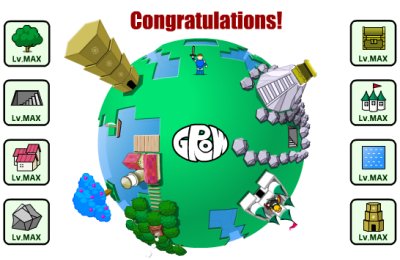 On another note, there were no updates in the last few days because I was playing
Killer 7
on my GameCube (also available for PS2). This game (also originally from Japan) really pushes boundaries of what we define as "videogame". It's definitely one of those "love it or hate it" things but for me, this is the prime example of what needs to be done with the stagnating videogame genre. Mind-blowing story, original gameplay (who says you actually have to control where your character moves?) and visuals which I'd like to hang on my wall (and which in no way push the available hardware to its limits!). I bet some time in the future, Killer 7 will be remembered as the game that started the videogame renaissance.
Also, I think Killer 7 is the first videogame featuring the rape of old braindead man by his pretty young nurse.