The Czech release of Spielberg's
War of the Worlds
is on June 29 (the same day as in the USA). Okay, that's still almost three weeks away. But now it gets interesting: In order to physically create the (large) required number of subtitled prints, the final translation has to be handed over by the translator on June 15 at the latest. That's what the subtitling company told me. What they didn't tell me is
when will I be able to see the damn movie
! I now have six days until the deadline, I still cannot start working and no one has any idea when I will be able to start working! The movie is still physically not in the Czech Republic.
Yes, the translation can be done in one day (i.e. 24 hours), in the worst case. But it's only logical that the resulting work (which should be
creative literary work
, mind you!) lacks the required quality. (This is how it was with the second and third MATRIX - There was no time to proofread the subtitles and as a result, for example, Sati is sometimes called "Seti".)
With dubbed movies (e.g. Star Wars, Robots, Madagascar), the translation and dubbing is done from the unfinished workprints (downloaded digitally over the secure satellite line). However, with subtitled movies, the translator is out of luck.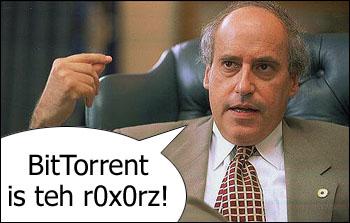 MPAA probably thinks that shipping the prints worldwide at the last possible instant somehow combats the piracy (workprints of Star Wars or Robots haven't been pirated even when hundreds of people all over the world had access to them several months in advance). But let me tell you a secret: In order to meet the local release deadlines and to have the Czech version ready in time, local distributors now sometimes
have to download their own movies from the BitTorrent warez sites
because the official prints shipped from the U.S. are late. Way to go, MPAA!